Low cost and easy to use system to drive wheelchairs and 4 wheel trolleys by attaching a hoverboard.
AidWheels is a PATENT PENDING system that allows you to attach nearly any type of hoverboard to wheelchairs and other 4 wheel devices, like carts or trolleys. With this aid, you can go forward, backwards or brake, by stepping in the hoverboard, while you turn with your hands, as if you were strolling as usual. AidWheels also allows the caregiver or the person driving the trolley to travel. It is very easy to use, as you do not need any special balance skills nor experience as a hoverboard user.
Our Story
I am the father of Jose, a 15 years old kid with cerebral palsy. Every day, I have to move and stroll my son, take him to the park, go outside, to the school…. It is a very demanding task, both physical and emotional.
After I suffered a waist injury, I was nearly unable to walk so, along with a friend, Pablo Carrasco Vergara an engineer Co-Founder and Chief Innovation Officer at  ROTOR Bike Components, we searched for a way to help me with the wheelchair. The result of this collaboration was AidWheels System.
We have been using this solution to stroll my son for some time, and developed a prototype that works nearly to perfection. We have also been using it in different types of 4 wheel carts and the results are the same.
As many people we meet in the street, malls or in the school were asking us to get one for them, we have decided to make it a final product so anyone could enjoy this new invention. It is not only about transport, it also gives people in wheelchairs a whole bunch of new sensations, and a great feeling of inclusion.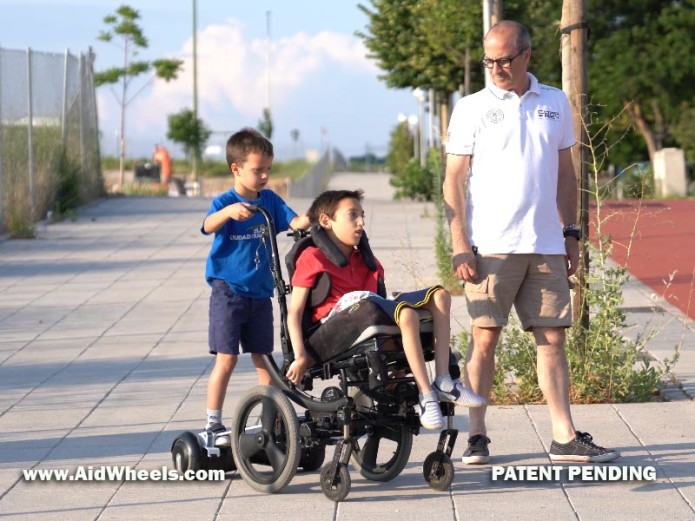 Now, Jose´s sisters, cousins, all friends want to stroll him. He is always smiling and laughing while riding, and it is also a great help for me and my wife in our every day life. We have also shared this system with some kids in Jose´s school and also with adults in wheelchair and everybody has loved it.
AidWheels System Key Factors
The PATENT PENDING AidWheels System is a very simple but ingenious way to adjust the speed of lateral hoverboard wheels to the turning pattern of wheelchairs and trolleys. These are some of the main advantages of this device: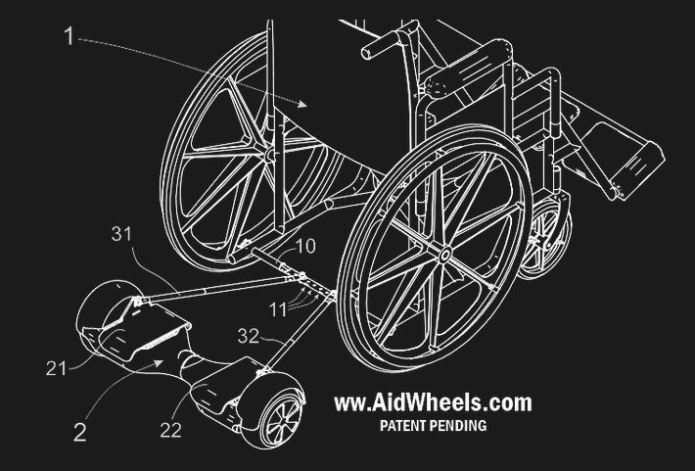 – E mobility at a low price: Transform a wheelchair or trolley to an electric device at a low cost. You can even use a hoverboard you have at home.
– Simple and intuitive to use: Use the hoverboard to go forward, backward or brake. Drive with your hands by turning the wheelchair or trolley left or right.
– It is not just an electric mobility device for wheelchairs and trolleys. It is also an electric transportation device for the caregiver or person "pushing" the trolley. It is also eco friendly, energy efficient, noiseless…
– No special skills or hoverboard experience needed: Just in few seconds, anyone can learn to use it. As it works on 6 wheels, it is very stable. Little kids, older people, those with walking problems… Just step on it and start riding.
– Very easy to attach and detach: Only use it when you need it and no storing space needed.
– Indoor and outdoor use: Great maneuverability, go down and up slopes and ramps, lift front wheels to go up to sidewalks or obstacles…
– Use it with multiple wheelchairs or trolleys: If you are a professional caregiver or need to move different wheelchairs in a daily basis, you can use one AidWheels and just connect it to the chairs you need to move.
– Fun and a great sense of inclusion: With AidWheels you can now stroll kids in wheelchairs along with brothers in bicycles, other children in skates… It also motivates more people in the task of moving and strolling those in wheelchairs.
– Multiple uses: With AidWheels System you can move not just wheelchairs, you can use it with baby strollers, last mile delivery carts, street food or shopping trolleys…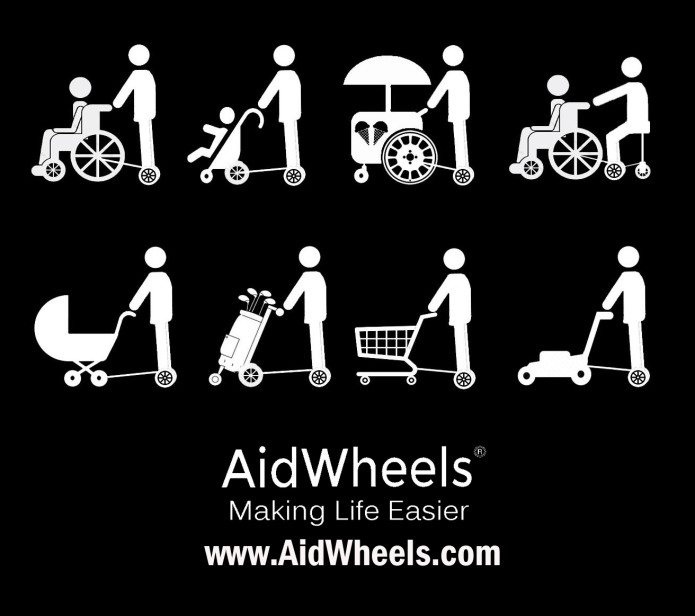 Our Goal and Needs
We have been working in a ready to manufacture prototype and it is ready now. The prototype fits all the main types of hoverboards in the market. You can use it either with 6 inch or 10 inch inflatable tires hoverboards, the hummer type… We also have developed the rest of the parts that attach the hoverboard to most popular wheelchairs.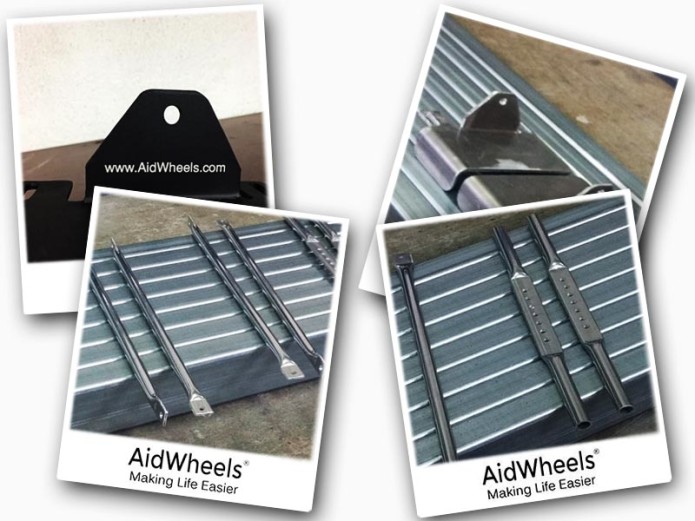 We still have to invest some time and money as we are working in developing the attachable part so it can easily fit other wheelchair types and different trolleys (golf, last mile delivery, street food, baby strollers, rollators…)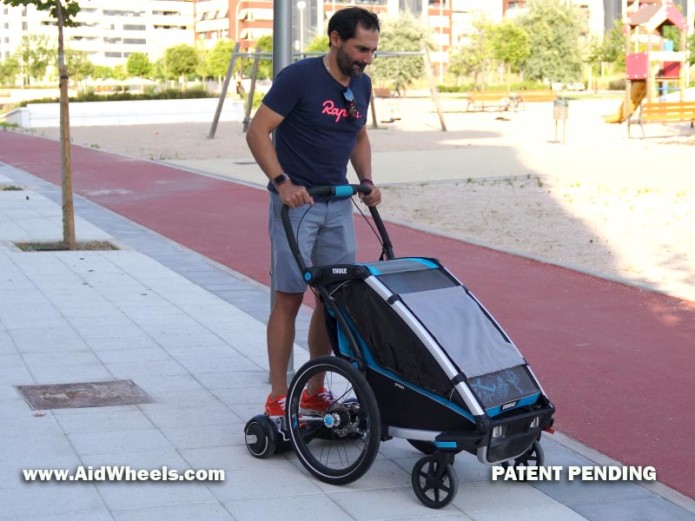 The financial goal needed includes getting to the minimal amount of orders to start manufacturing at a reduced cost. The product will be manufactured in aluminum, as the prototype.
Our engineering team has put a lot of emphasis on testing to ensure that our design is robust. Before the production units hit your doorstep they'll undergo even more testing to check that the build quality is up to our high standards. We're confident that AidWheels will hold up to your needs.
We plan to start serving Indiegogo orders in February 2019. After that date, AidWheels will be available through specialized distributors only.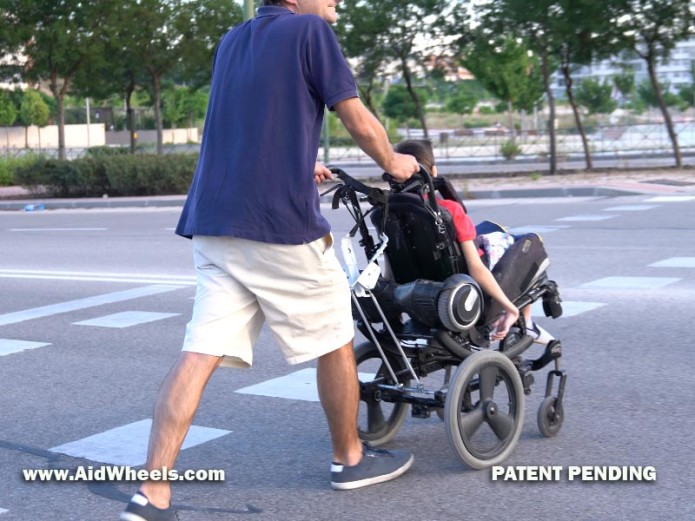 Support AidWheels Project
By contributing to our project you will participate in making available worlwide this new technology, so all people who need to move wheelchairs in a daily basis will have an efficient and low cost help in their lives:
Older people would be able to confortably stroll their loved ones in wheelchairs.
Kids and people with brain injuries will have new and very exciting experiences of movement and social inclusion.
People with reduced mobility will have a tool to move trolleys, rollators and other walking aids for shopping, going out…
Provide professional caregivers with a device that help them in their jobs and improve the quality of life of patients in hospitals, assisted homes,  special education schools…
If you are not a wheelchair user, but you want to support our project, we can send an AidWheels to any association or special school of your choice, or let us do it in your name.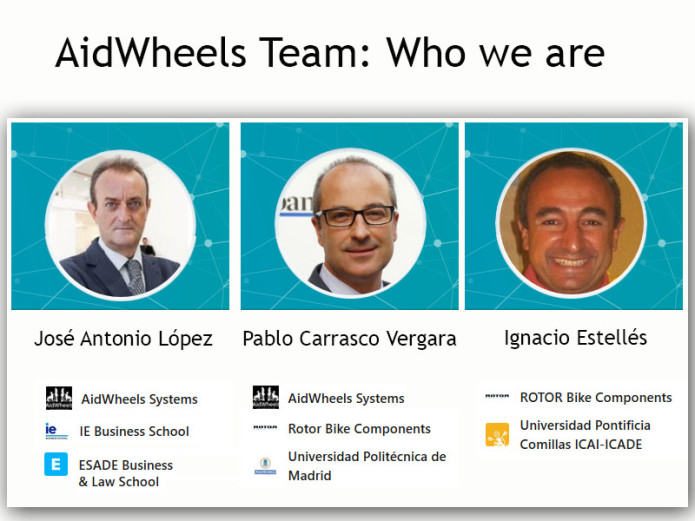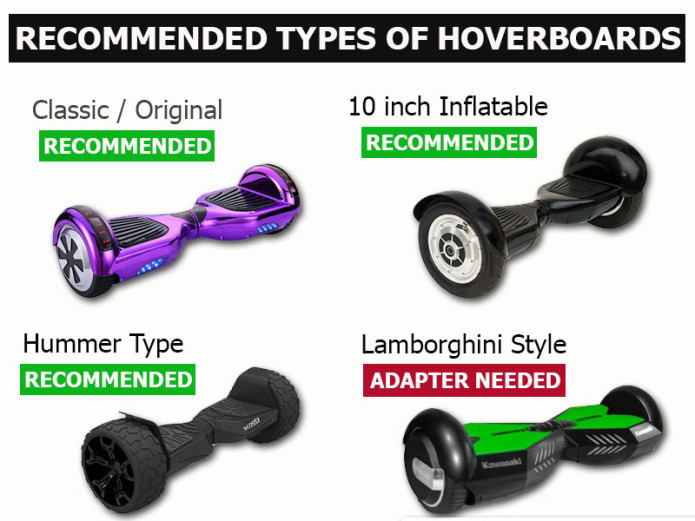 Looking for more information or have a question? See the FAQ